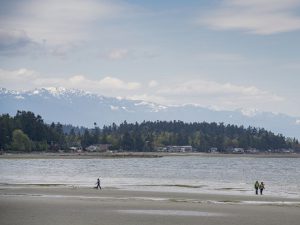 B.C.'s network of regional economic trusts stimulates economic development, attracting investment and talent to communities around the province. One such trust, the Island Coastal Economic Trust (ICET), is putting the Vancouver Island and Sunshine coast's tech sector onto the global stage.
ICET was created in 2006 to promote economic diversity and community development. For more than a decade, it has been a driver of economic diversification and has supported the development of a robust technology and innovation sector in the region. Through a community-centred approach, funds are invested in a wide range of economic development and community building initiatives.
Funds from the trust are invested primarily through two core grant programs that improve economic readiness and support economic infrastructure development, tourism and innovation. This includes the development of Indigenous tourism destinations like Toquaht Nations' Secret Beach Marina and Salish Sea Marine Trail. With the region's focus on innovation, ICET has provided research and development funding for the Deep Bay Shellfish Research Station, which focuses on applying technology to the shellfish aquaculture industry. Another project ICET has supported is ThisFish, the first platform to provide traceability and consumer information for commercially-caught fish. In addition, ICET also provides sponsorships, internships, bursaries and partnerships to further build a diverse and sustainable island and coastal economy.
In 2018, the Province of British Columbia provided a new investment of $10 million to ICET. This funding provides the resources the trust needs to invest in opportunities for the region to grow and diversify its economy. With the new capital injection from the government, ICET's focus on supporting a flourishing technology and innovation sector has evolved into a formalized strategic priority. It has supported start-ups in rural regions such as Cloudhead Games in Qualicum Beach and Biopreme Medical Technologies in Duncan.
ICET is independently governed by a board of directors and two regional advisory committees that are made up of locally elected officials, MLAs and appointees from the different economic regions. Since its inception, ICET has provided more than $50 million in funding and supported over 190 projects, creating an estimated 2,500 construction phase jobs and 2,600 permanent jobs.
To learn more about what is happening across British Columbia, follow us @BCTradeInvest or contact the Trade and Investment Representative nearest you.

Canada
,
Vancouver Island & Coast