Tiggy Redefines How Customers Shop for Groceries
British Columbia (B.C.) is a thriving and fertile ground for innovation and opportunities, with a quality of life that attracts businesses around the world. One company that has chosen B.C. for part of its operations is Tiggy. Tiggy is a mobile application that aims to deliver groceries within a 15-minutes time-frame to customers enabled by a 2 km delivery radius and strategically positioned micro fulfillment centres (MFCs) at densely populated areas of the cities. Tiggy is currently operating in Vancouver and Toronto offering its customers a service with no hidden fees or subscription plans. Tiggy owns its MFCs, inventory and hires its couriers and inventory sorters on a full-time basis. This strategy allows for competitive pricing and swift delivery to customers and creates several operational efficiencies.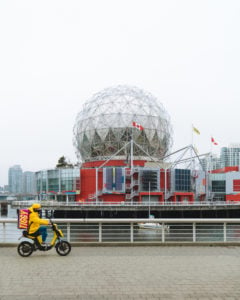 Tiggy selected Vancouver for its business operations due to the region's business environment, developed infrastructure, safety record and collaborative ecosystem with numerous venture incentive programs for technology companies. In addition, Vancouver's high population density, mild climate and a vast number of local farms and producers make the city an ideal choice for retail businesses in the food sector.
B.C. prioritizes creating an investment climate that is environmentally, ethically and economically conscious. With strong and measurable environmental, social and governance (ESG) commitments, B.C. supports and facilitates various start-ups that makes it a great fit for Tiggy's operations and vision. When asked about working with Trade and Invest BC, Tiggy responded, "We've been thrilled to work with Trade and Invest BC. Not only do they provide us with the resources and connections we need to invest in the province, but they also take the time to understand our specific business goals and help us find contacts in key provincial organizations. This partnership with Trade and Invest BC has been key to our growth."
Tiggy's team in B.C. will focus on actively constructing the company's Environment, Social, and Governance (ESG) framework. Recently, the company engaged with TooGoodToGo, a food surplus management app, to fight food waste and make essential grocery items more affordable to certain community members. This program was launched across all Tiggy's stores back in March 2022.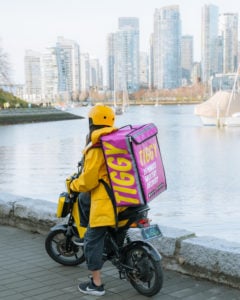 Tiggy is rapidly expanding its presence across the province resulting in job creation and support for local businesses. To date, Tiggy employs approximately 250 employees in Canada and has 10 stores between two cities, Vancouver and Toronto. Tiggy has an ambitious plan for 2022 – to launch thirty new stores by the end of the year. Using its proprietary software technology to support business operations and its rapid expansion, Tiggy will be re-allocating its core research and development and technical groups to Vancouver and will be recruiting local talent for highly skilled jobs.
Stay updated on future success stories by following us on Twitter and LinkedIn.