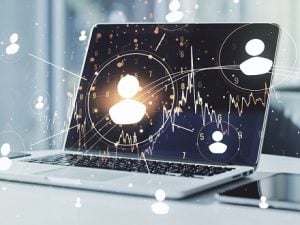 British Columbia's creative industry is well established, with world-class film, television, visual effects, animation and post-production companies, and a rich pool of creative talent that supports innovative products in wireless and mobile gaming. For the fourth year, the Government of British Columbia partnered with Vancouver Economic Commission and Creative BC to host a British Columbia pavilion at Pocket Gamer Connects London, January 21-22, 2019. This event is one of Europe's top games development trade shows, and is a great place for networking, market intelligence and lead generation opportunities.
This year, ten gaming companies from various regions of British Columbia attended Pocket Gamer Connects London, including:
East Side Games, a Vancouver based independent gaming studio that is focused on creating narrative games. They recently made the Deloitte Technology Top 500 for the fastest growing start-ups in North America, and the Deloitte Technology Fast 50 in Canada.
Greenstones Initiatives provides strategic and business consulting for interactive and digital media companies. Based in Vancouver, its recent successes include the rapid growth of "Cooper's New Reality Garage," a mobile augmented-reality game.
KANO Apps is a growing indie gaming studio based in Victoria. The company is known for mobile gaming apps such as "Free Rider HD," which is the No. 1 free app in Australia and New Zealand, and "Mob Wars," which is in the top 100 grossing apps on Facebook.
Koolhause Games Inc. is located in downtown Vancouver and is a well-known mobile game developer. With over sixty released titles, including multiple titles topping the USA iTunes store, Koolhause is currently working on an original multiplayer mobile game called "OOMF! Next".
LDRLY Games, located in Nanaimo, has positioned itself in the niche market as the world's leading publisher of cannabis-related games. Their games have over 20 million downloads worldwide and are gaining popularity.
Ludare Games is a consortium of entrepreneurs that operate a network of ventures in the games ecosystem.  One of the companies under this umbrella is Vancouver-based Shape Immersive, which is a company focused on producing augmented and virtual reality materials for mobile games.
Saturn Animation from Vancouver creates mobile apps that combine fairy tales with modern technology. Its goal is to encourage reading in young children.
Session Games produces action-sport games for mobile and the Nintendo Switch. It specializes in creating, delivering and operating original games. The Vancouver-based company just released its latest Nintendo Switch title, "Snowboarding: The Next Phase."
Smoking Gun Interactive Inc. is an independent video game development studio based in Vancouver. It is known for developing the popular tower defense game "Age of Empires: Castle Siege," published by Microsoft Studios.
Pocket Gamer Connects focuses on mobile gaming, which is an ever-increasing market with global reach. B.C. companies attending the event have the opportunity to establish an influential network in Europe and with industry leaders from around the world. More broadly, the trade show also provides an opportunity to promote British Columbia as an ideal investment location for the growing mobile gaming market. To learn about the events we are participating in around the world, be sure to check out our Events page.

Digital Media & Entertainment
,
Europe