Precision Farming – i-Open Technologies
"If I changed the amount of fertilizer on my field, what will that do? If I changed when I plant this crop, how would that impact the value? How will any of this impact my bottom line?". 
Meet Jonathon McIntyre. He's an innovator who is helping shape the future of agriculture. As the Chief Technology Officer at i-Open Technologies Group of Companies (i-Open), he provides technology solutions that empower farmers to help them answer burning questions. Agrilyze, i-Open's data-driven analytics platform for precision agriculture, is the first of its kind in B.C, and part of the world's first interactive, operational planning software for autonomous agriculture that will deliver digital technologies and automation to help farmers be more efficient, increase their output, lower their costs, and positively impact the environment.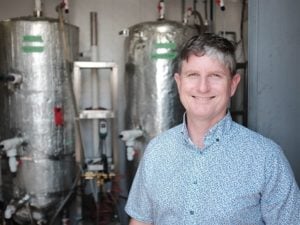 What's the agricultural problem that i-Open is working to solve?
i-Open's focus is on agriculture and climate change. The first issue is the need to feed an ever-growing number of people on this planet, and then we also have some serious environmental challenges. But you can't change what you can't measure. And there's vast amounts of data out there, in all kinds of different forms, that is disconnected from each other, and they [farmers] can't solve agricultural problems if they don't have the data.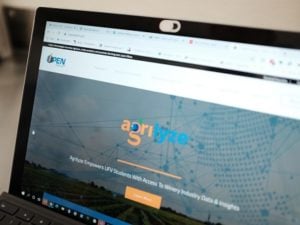 Help us understand how i-Open is helping to solve that problem?
So, our goal is not to solve all the problems. Our goal is to bring that data together and allow those people [farmers] with the expertise to use that data to do new and exciting things.
Through Agrilyze, by tracking data and using spatial technology and maps, we're allowing people to use data in new and innovative ways to answer questions that they haven't been able to answer before to help them come up with solutions to their problems.
Give us an example of how your technology works?
We have a unique technology that we've developed. We're pulling the data together from farmers, researchers, the government. We're aggregating and anonymizing the data; it's still fully valuable to make more informed decisions; it's just anonymous.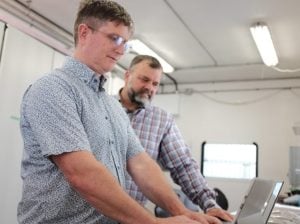 Data and information are collected through sensors, drones, satellite imagery, and paper [documentation]. It may come from their financial systems, or other technologies on the farm. We aggregate that data into a platform where they [farmers] can get answers to questions like what they should plant given the amount of rain they've had this year and how much they'll need to water given the heat or trying to reduce their carbon output. We can help map out where noxious weeds are and understand the growth patterns in their field by flying a drone over top. We can look at weather patterns and the moisture content in the field. We can see the health of the plants. We can monitor soil P.H., we can monitor nitrogen phosphorus and see what fertilizer needs to be put onto the field.
How is i-Open changing the world?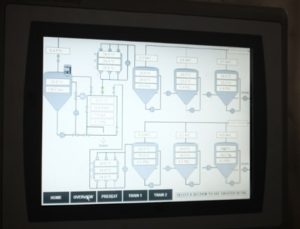 We're going to change the world one piece of data at a time. By understanding what we're putting into the soil, and what the soil can do, we can start to track and manage and deal with the big burning question of our day, which is climate change and feeding the vast majority of the world.
We're leveraging open-source technologies, we're leveraging open data from government. We're giving them [farmers] low-cost sensors to pull the data together, answer questions about their farms, and about farms around the province, Canada and across the world.
Why do you think innovation is essential to agriculture?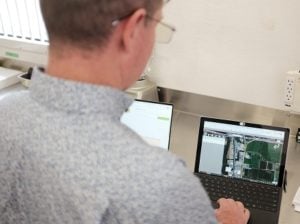 Innovation in agriculture is important because we have a huge opportunity to take the way we have done things and move it into a way that we can feed the world, that we can help solve climate change. Just because we've done it one way over and over and over again doesn't mean it's the best way. But for farmers, new ways have to be cost-effective, and, in many cases, they don't have a lot of choice other than doing it the way they've always done it. So, we're providing them with new cost-effective ways.
Why is British Columbia set up for success in the agritech sector?
We have an amazing environment here that allows us to grow throughout much of the year. And we're also seeing that there are some just amazing opportunities with greenhouses to do some astounding things. B.C. is a great place for investing in agriculture because we also have easy access to a wide variety of markets, and a progressive and innovative government who support technology and technology transfer.
One last question, what's next for i-Open?
We've leveraged the B.C. Agritech Grant and have partnered with a few groups in B.C. and across Canada.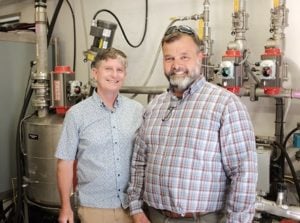 We're working with our partners at the [Bakerview] EcoDairy to really focus on dealing with the manure output and how we deal with that. All this ties into Canada's and BC's really large, audacious goals to reduce carbon output.
As part of the MITACS work with QT/UFV [University Fraser Valley] on food mapping and some of the other stuff we are doing with Robert Newell at UFV we have been able to publish the Food Asset Map.
We've brought more staff on and more software developers, and we've supercharged investment into projects that we're working on at Canada's [Digital Technology] Supercluster [The Standard Data Platform for Autonomous Agriculture project is the world's first interactive, operational planning software for autonomous agriculture, is focused on bringing digital technologies and automation to help farmers be more efficient, increase their output, lower their costs, and have a positive impact on the environment].
We're solving problems that I didn't think were solvable, just because there are innovative brains looking at it in different ways.
i-Open Technologies Group office is located in Abbotsford, B.C.
Learn more about the advantages and business opportunities in B.C. agritech.
Agritech is thriving in British Columbia, fueled by research centres and top universities, business accelerators throughout the province, and support from the governments of British Columbia and Canada. B.C. is home to over 150 innovative companies that develop and produce world-class agriculture technology to address production issues, sustainability, traceability, and increase food security.
Want the latest trade and investment news from the B.C. agritech sector? Follow us on Twitter and LinkedIn.