Visier Is Expanding To The World
British Columbia (B.C.) is a great place to live, and Vancouver is ranked as one of the world's most livable cities. Being home to a progressive and dynamic Information and Communications Technology (ICT) industry, B.C. is comprised of more than 6,000 companies supporting 80,000+ jobs pursuing advances in software, cloud computing, information technology, Internet of Things (IoT), telecommunications and electronics manufacturing. Also, Vancouver is one of technology clusters in B.C. for major global companies and fast-growing start-ups.
According to the Tech Talent 2022 Report, Vancouver had the highest growth of tech talent employment in North America between 2016 and 2021, with some of the lowest tech costs among 50 North American cities. With several unicorns in town, Vancouver tech ecosystem was ranked second in Canada in 2022, and one company, Visier, hit unicorn status in 2021. A unicorn is a start-up that is privately owned with a valuation that exceeds $1 billion.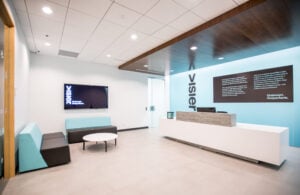 Vancouver-based Visier, a leading innovator in Applied Big Data cloud technology, was founded in 2010 by business intelligence experts, Ryan Wong and John Schwarz. Having a business analytics background, the team saw an opportunity to provide a different way of looking at analytics, and they wanted to help businesses understand how their workforce impacts business outcomes: how to best and most cost-effectively recruit, retain and develop their workforce. Visier offers a ready-made product which provides Workforce Intelligence solutions that are enabling a rapidly growing number of the world's best brands to maximize their business outcomes through their people.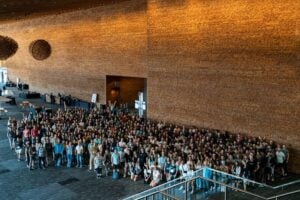 Visier has been providing service to large and complex enterprise organizations in manufacturing, hospitality, financial services, healthcare, technology and life sciences sectors, while offering tailored solutions to organizations of all sizes, including organizations as small as 10 employees, through partnerships with other Human Capital Management (HCM) providers like Paycor, Insperity and iCIMS. Visier's clients include names like BASF, Bridgestone, Electronic Arts, McKesson, MerckKGaA, Uber, Standard Bank and Lego. With recent acquisitions, Visier  Currently with over 400 employees in B.C., and about 600 people working globally in areas like Toronto, Berlin, Paris, Singapore, London and Raleigh, Visier is continuing to build their expansions in Australia and New Zealand.
British Columbia Talent Pool
As a human resources analytics software, Visier has been working hard to have the best understanding of people – as people are the single most important line item in a company's budget. This aligns with the Government of British Columbia's priority of creating a high-quality talent pool from local post-secondary institutions as well as attracting skilled workers from around the world to help sustain and grow the tech sector. B.C. awards nearly 15,000 credentials annually in post-secondary programs that support the tech sector, with 25 post-secondary institutions working collaboratively with the region's growing and vibrant tech sector. To attract foreign skilled workers, the B.C. Provincial Nominee Program (BC PNP) works to remove barriers to attracting and retaining talent through immigration. For more information about BC PNP Tech, please visit here.
With a highly developed research infrastructure, exceptional talent, a supportive government and close ties to the United States, Europe and Asia, B.C. is the place to successfully invest, partner and grow. Click here to learn more about B.C. Trade and Invest.