Juewei Food Co. Adding Flavour to B.C.'s Food Scene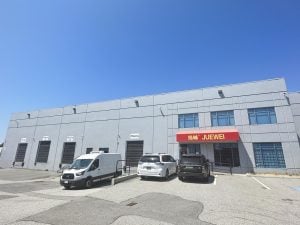 British Columbia (B.C.) has a thriving food scene. Our eclectic span of locals and tourists alike seek out top notch, hearty and unique foods. The province boasts items from fresh pacific seafood offered on the high-end dining scene, to the humble Nanaimo Bar found in the neighbourhood café.
B.C.'s abundant resources create rich soil, and a mild climate, making it the perfect place for a plentiful supply of ingredients. Regions of the province are known for grapes and wine, beer barley and hops, wild mushrooms and berries, and rich seafood such as oysters, crab and salmon, to name a few. Eating in Vancouver offers flavours from around the world. Visitors can enjoy pork buns, Korean barbeque and explore the city's bounty of ramen, Indian and sushi restaurants. Whatever your culinary desires, Vancouver has something special and unique for all appetites. So when Juewei Food Co. sought to expand it's business in Metro Vancouver in 2022, it was a natural fit.
Juewei Food Co. three separate components to their business; product development, production and distribution, and create sought-after marinated meats like duck, chicken and pork. These are created and distributed via their storefronts. Juewei is headquartered in Changsha, China, and has stores around the globe. The company has over 10,000 locations worldwide beyond their home country of China, these include Singapore, Japan and now Canada.
Juewei broke ground in North America with their first production plant and four retail locations opening in April 2022. The company identified the lower mainland as the ideal location due to its distinguished business climate, strategic geographical position and ease of importing ingredients. The production plant opened in Delta, which at the time employed 20 people, but as of May 2023 have over 40 staff. The storefronts can be found in Vancouver, Burnaby, Richmond and Coquitlam. Juewei is planting roots in B.C. and is looking into new business opportunities such as teaming up with airline partners and offering ready-to-cook dishes.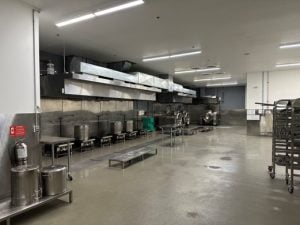 Our team at Trade and Invest British Columbia was pivotal to Juewei's B.C. expansion. Our Trade and Investment Representative (TIR) supported the growing company with the logistical information required when opening a business in a new jurisdiction. Their support provided invaluable market intelligence insights and introductions to potential partners. The TIR was also able to provide key consultations for market access on Juewei's line of vegetable-based products.
Trade and Invest British Columbia is dedicated to supporting businesses looking to expand to B.C. We facilitate by offering market guidance connecting buyers and sellers. Our team of global trade and investment professionals span from the United States, India, Japan, China, South Korea, throughout Europe and the ASEAN region. Trade and Invest British Columbia's international trade and investment representatives offer services, tools and knowledge to assist businesses in their expansion journey. Get more information about our TIR network and learn how they assist can assist in your company goals.