Korean VFX Studio Finds a Home and Community in B.C.
British Columbia (B.C.) presents a creative cluster of world-class film, television, visual effects, animation and post-production companies. With its prime location that has strong links to Hollywood, and with the right mix of technology and talent, B.C. has earned a reputation as one of the world's leading creative media centres, producing award-winning content for global audiences. B.C. supports productions ranging from large blockbusters to small-scale independents with over 2.5 million square feet of studio space, together with over 58,000 jobs. Highly skilled and experienced crew base provides full services from set construction and casting to post-production and visual effects.

B.C. is committed to providing a competitive environment for the film, television and animation industry. Tree Top Party (TTP), a new Korean Visual Effects (VFX) studio, was recently attracted by B.C.'s advantages to expand here. After spending a year in the preparation phase, TTP has officially launched its Port Moody VFX studio and education centre, and plans to expand the facility in the coming years. TTP will work closely with local education institutions and industry associations to attract talent, as they plan to hire an additional 150 to 200 employees by 2025.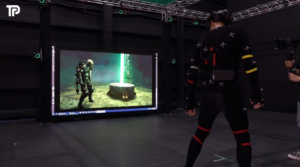 TTP was founded in early 2021, providing designs and productions of immersive contents in virtual environments (AR/VR/XR), as well as real-time virtual production that encompasses real-time VFX. In the new era of consuming content in a modern way, the company introduced a system for real-time production and a more intuitive, on-set preview system; moreover, TTP has been able to grow and expand in line with the current needs of this market. Having established a successful partnership and working with major films, dramas and content producers including Netflix, the company decided to expand into Canada as the country has excellent technical and human resources in this post-production/VFX field.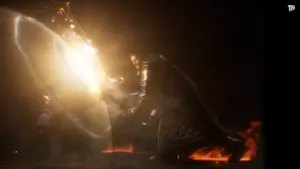 The Korea-based Trade and Invest British Columbia office and the Canadian Embassy provided various support to TTP during their preparation period, including providing legal and policy advice, arranging meetings with various agencies/organizations, such as DigiBC, CreativeBC, Invest Vancouver, Vancouver Film School, Centre for Digital Media, Emily Carr University, and on-site visits with government agencies and attending B.C. industry events.
B.C. is attracting dynamic creative companies wishing to expand their presence in North America, and with the support from our Trade and Invest B.C. international experts, an overseas business can enter the B.C. market with confidence. Click here to learn more about our global offices.