Nuez Acres™ Harvesting New Opportunities in the U.S.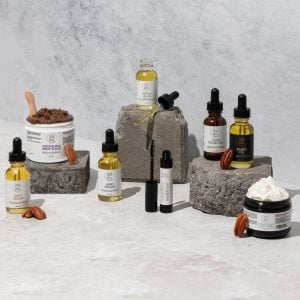 Nuez Acres™ is a female-led, award wining Indigenous-owned business based in Langley, British Columbia (B.C.). In the words of co-founder Nancy Wingham, the company harnesses "the power of pure pecan oil to nourish skin, strengthen hair and help you live a healthier life."
This spring, Nuez Acres™ achieved a major milestone when it registered its U.S. trademark and secured product placements in stores in Seattle and Tacoma, Washington, and began selling its products online through Amazon USA.
Nancy has fond childhood memories in Mexico, were she played in pecan orchards and climbed trees to pick nuts by hand. "My family takes pride in farming using traditional, organic methods," said Nancy. For her husband Anthony, the pecan also has cultural importance. A member of the Métis Nation, Anthony points out that pecans are the only nuts indigenous to North America. "As Canada's only Indigenous pecan oil producer, we are bringing the pecan back into Indigenous hands," said Anthony.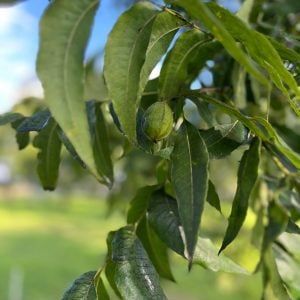 Nuez Acres™ is an excellent example of B.C.'s focus on sustainability, quality and innovation. Today, every pecan is sustainability farmed and hand-picked on the family orchard in Mexico, then shipped to the company's processing facility in B.C. There, pure, natural pecan oil is created which is then blended into a number of nourishing skincare products.
The company's commitment to the conservation of water is infused into its business operations. As part of its "waterless beauty mission," Nuez Acres™ offers a completely water-free beauty line and a manufacturing process that is also water free. Other actions designed to minimize the company's environmental footprint include the use of glass bottles and recycled packaging.
Finding new markets and opportunities seems to come naturally to Nancy and her husband and co-founder, Anthony Wingham. When a trade war between the U.S. and China caused the price of pecans to collapse in Mexico, Nancy's father, and neighbouring pecan farmers were impacted. Inspiration hit when Anthony discovered that the minerals and nutrients in pecan oil could be used to make pure and effective self-care products. This realization gave birth to Nuez Acres™ in 2019, a business that makes use of one of the beauty industry's best kept secrets — pecans.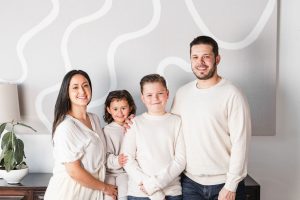 Nancy and Anthony could see new opportunity for their business in the U.S. The couple have been active participants in a range of export programs for B.C. Businesses including trade missions to Arizona and Washington. Nuez Acres™ participated in the first cohort of the BC Trade and Investment (BCTI) Indigenous Accelerator, a program executed by BCTI Seattle office which focuses on helping Indigenous entrepreneurs grow their business in the U.S. market. The program was organized in partnership with the Consulate General of Canada in Seattle and the Northwest Innovation Resource Center.
With its key ingredient sourced from Mexico, its headquarters and manufacturing centre based in B.C. and its products now marketed in the U.S., Nuez Acres™ is truly an international trade success story.
To learn more about how Trade and Invest B.C. can help your company find new buyers, markets and investors, contact us at Trade and Invest B.C.