Swiss IT Company Establishes Canadian Headquarters in B.C.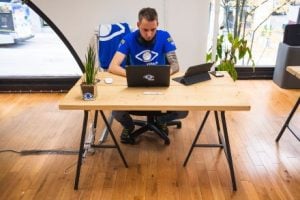 British Columbia (B.C.), Canada is one of North America's fastest-growing tech ecosystems, with technology clusters in Vancouver, Victoria and Kelowna attracting major global companies and start-ups alike. Zurich-based IT company, VSHN (pronounced "vision), is one recent newcomer to the province, having established its Canadian headquarters in downtown Vancouver in 2022.
When asked why the company chose B.C. as the location for its Canadian headquarters, Matthias Indermuehle, CEO of VSHN Canada – The DevOps Company Inc. said "we chose British Columbia for several reasons."
B.C.'s Time Zone Works Well for International Tech Companies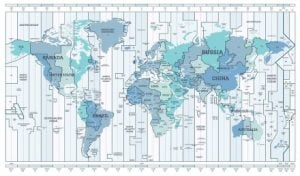 "From a purely practical perspective, we wanted an English-speaking location with a time zone that was several hours apart from that of Switzerland. This way our staff can work daytime hours in B.C. while our customers are asleep in Europe," he said.
As a DevOps and managed services provider that automates the operation of applications in the cloud or on-premises, VSHN performs regular maintenance and upgrades for its customers after regular business hours.
"We also knew that establishing operations in a location with a significantly different time zone from our company headquarters in Switzerland would help us attract and retain staff since engineers are far more interested in working daytime hours in Vancouver than they are in working overnight hours in Switzerland," Indermuehle said.
B.C. has World-Class Tech Talent and a Supportive Business Climate
Finding an English-speaking locale with a time zone that served the company's operational needs was the price of entry. What really tipped the balance in B.C.'s favour, said Indermuehle, was "the high standard of its engineers and the fact that B.C. is a hot spot for IT companies." "We were also attracted by the generally friendly environment for foreign companies and the relative ease of getting inter-company transfer Visas," he said.
After contacting the Canadian embassy in Switzerland, VSHN was referred to Trade and Invest B.C. whose representatives provided support, information and connections to help guide their investment decisions.
"We originally planned to establish our Canadian operations in 2020, but the world changed with the pandemic," Indermuehle said. Plans got back on track in early 2022 with the incorporation of their Canadian subsidiary, followed by the commencement of Canadian operations and staffing last Fall.
B.C. has an Attractive Lifestyle and Culture
"One factor that can't be ignored is that B.C., and Vancouver especially, is a beautiful place, and that helped to generate interest and a willingness among our Swiss employees to come join us in building our Canadian business," Indermuehle said.
B.C. is a Great Place for Business Growth
Having established operations in B.C., and meeting the original objective of supporting VSHN Switzerland customers, the company is now planning to grow by offering services and solutions to Canadian companies.
To learn more about how trade and investment representatives can help your company explore B.C.'s technology strengths and advantages, or establish operations in B.C., visit Trade and Invest BC.