Technology CEO raves about B.C.'s advantages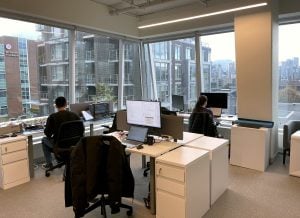 British Columbia's (B.C.'s) thriving technology ecosystem, exceptional talent and welcoming environment were key factors in Introspect Technology's recent decision to establish operations in B.C. according to Dr. Mohamed Hafed, Chief Executive Officer of Introspect Technology.
"With the advancements we have made in Montreal, Quebec, over the last decade, we are ready to scale and create more technology on the West Coast," said Dr. Hafed.
Introspect Technology helps leading global technology companies make tomorrow's technology today's possibility. Whether it is the next augmented reality headset or the level-4 autonomy engine in a mobility solution, Introspect's award-winning tools are used to develop, test and manufacture next-generation products.
The Quebec-based company has made some of Canada's most significant annual ranking lists based on its growth rate for five consecutive years, including The Globe and Mail's list of Canada's Top Growing Companies four times. Now, Introspect's sights are set on thriving in B.C.
"Our new Vancouver office will serve as our R&D centre and a hub for our North American West Coast operations, which is an important part of our strategic long-term growth plan," said Dr. Hafed.
Having just opened in September 2023, B.C.'s location and top-notch talent were key factors in the company's decision to expand its geographical footprint with an office in Vancouver, according to Dr. Hafed.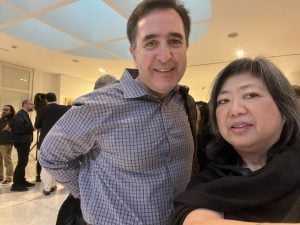 "B.C. was a natural choice for us because we always had ambitions to be closer to Silicon Valley and Asia. Establishing operations within the Pacific time zone was important given our customer base on the West Coast and in Asia," Dr. Hafed said.
The company is actively staffing-up and recruiting for several roles in its Vancouver office including electrical engineers, software engineers and system validation engineers. The plan is to have six employees in place by the end of the calendar year, with plans to double that number within the next 12-18 months.
When asked why Introspect chose B.C. and not another West Coast location, Dr. Hafed said his experience meeting and talking with a Trade and Invest BC representative while attending the Mobile World Congress in Barcelona was the catalyst.
"A contributing reason we expanded to B.C. was because of the welcoming and helpful nature of the Government of B.C., and the staff we worked with," Dr. Hafed said.
"We see Vancouver as being a forward-looking location, with top calibre, experienced talent, and proximity to key markets and customers. All together, these factors made Vancouver an ideal choice for our expansion project," Dr. Hafed said.
Contact us regarding your investment, business expansion or trade needs.