Uprooting Food Waste – Jessica Regan of FoodMesh
Jessica Regan is on a mission to reduce food waste and give food a second chance. She's the CEO and Co-Founder of FoodMesh, an award-winning impact business founded in 2016. Jessica has always been a problem solver, and she's applied her talents in several different industries. That changed the day Jessica saw photos of two container loads of beautiful produce rejected for being too ripe for retail and headed for disposal. After seeing this perfectly edible food going to waste, Jessica dedicated her innovative mind to investigating one of the world's big problems, food waste. Today, from their office in Vancouver's historic Gastown, the FoodMesh team helps organizations divert their unsalable food to the highest and best end use. It provides technology solutions to build a circular economy for surplus food. FoodMesh's scalable business solutions unite the food supply chain by measuring and diverting unsold food so organizations can waste less, feed more – and save money.
Tell me about the issue of food waste.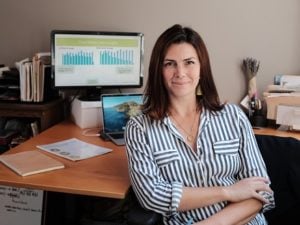 The problem of food waste is enormous, but it's not just a local problem, it's also a global problem. In Canada, fifty eight percent of food that we produce is lost or wasted along the supply chain.
What's the root of the problem, where does it start?
We believe that food waste only exists when there's no end user. There are plenty of reasons why food is discarded, and often it's not because the food is inedible or unsafe. It's often wasted along the supply chain and sent to landfill due to cosmetic defects, aesthetic imperfections, supply chain/logistic errors, confusion over dating, overproduction, or mislabelling. So, what we do is we help connect that unsalable but perfectly edible food higher up the supply chain, before it spoils, with users that need it.
Help us understand how FoodMesh is helping to solve that problem?
We're using technology to connect unsold food with those who can use it, quickly and efficiently. We help to connect, coordinate, and track the movement of unsold food so organizations can waste less and feed more.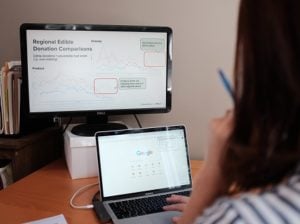 Give us an example of how your technology works?
So, let's say a farmer has some ripe produce but that they didn't have a buyer. They would use our platform to help find either a buyer to take that food at a reduced cost or a hunger-relief organization to donate it to, so that it doesn't have to go to waste.
Who are some of the users of the food?
Our priority is ensuring the food is put to its best and highest end use. The majority of the food we help businesses divert away from landfill is rescued by hunger-relief organizations, so that it can be used to feed people who need it most. Some food is purchased by other food businesses, at a reduced cost. Food that is no longer suitable for human consumption is shared with animals for farm feed. Food that can not be given to animals is used for compost.
Why do you think innovation is essential to agriculture?
Today's food industry faces plenty of challenges. One thing they all have in common is that they want to make sure that their food gets to market, and fragmentation and disruption in the supply chain results in waste that is avoidable. So, innovation is a chance to look at those problems and drive new solutions. It can be quite daunting, especially when you're trailblazing in a new space. But this is really what is needed to fix some of the big challenges facing our society today. I really feel like technology can help build efficiencies, increase yields, but also reduce waste. And that's really where the various startups operating in the agritech innovation space come into play.
How is FoodMesh changing the world?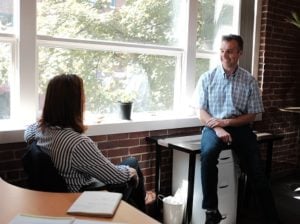 As a social enterprise, FoodMesh is deeply invested in the social and environmental impact of our work. Our impact on the world is like a currency; it motivates decision making, product development and the efforts of our staff to make a meaningful difference in the world.
Our business started five years ago and to date we've rescued the equivalent of almost 29 million meals from landfill to higher end uses. But food waste is not just an economic and social problem, it's also an environmental problem. Many people don't know that food waste is one of the top contributors to greenhouse gases globally. If food waste was a country, it would be the third largest contributor to greenhouse gases in the world. So, by diverting food away from landfills we're also helping avert carbon to the tune of over 40,200 Megatonnes of CO2 emissions equivalents, and we're just getting started!
And, it's not just the food, it's the packaging also. So, what we do by virtue of diverting that food and redirected to higher end uses, we're helping to capture and avert that carbon emissions. And so, the impact of our work is not only just the financial and the social, but very much environmental.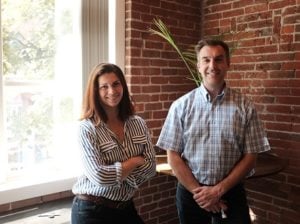 What is FoodMesh working on right now?
We have hundreds of thousands of data points for the food waste diversion that we've helped facilitate and are deepening our investigation into the information that we collect to further understand how we can use technology and the data insights to not only redirect food, but also to help find new markets, and learn about: What are the trends? What are the patterns? What are the things that we can do to inform decision makers and purchasing and inventory management professionals to reduce waste in the first place? Looking at the data and telling the story – a narrative around food waste.
What's next for FoodMesh?
FoodMesh has big aspirations. We want to build a province-wide infrastructure to help connect large volumes of food with those who need it, in real time. So, the work that we're doing is to help provide those digital connections and those pathways to match and dispatch that food so that it doesn't end up being wasted because of lack of coordination. So, our hope is to roll it out in B.C., nationwide, and globally.
Learn more about the advantages and business opportunities in B.C. agritech.
Agritech is thriving in British Columbia, fueled by research centres and top universities, business accelerators throughout the province, and support from the governments of British Columbia and Canada. B.C. is home to over 150 innovative companies that develop and produce world-class agriculture technology to address production issues, sustainability, traceability, and increase food security.
Want the latest trade and investment news from the B.C. agritech sector? Follow us on Twitter and LinkedIn.